Creative direction of the 2022 spring edition of The New School Free Press, The New School's official student-run newspaper. In collaboration with Chelsea Sarabia.

With one of the largest bodies of international students in all US colleges, we wanted this issue to ask The New School students to define what and where home is for them. This became the first edition of the newspaper to introduce themes into print.
The cover was designed to be detached and folded into paper airplanes, alluding to the theme, and placed around campus to promote the publication.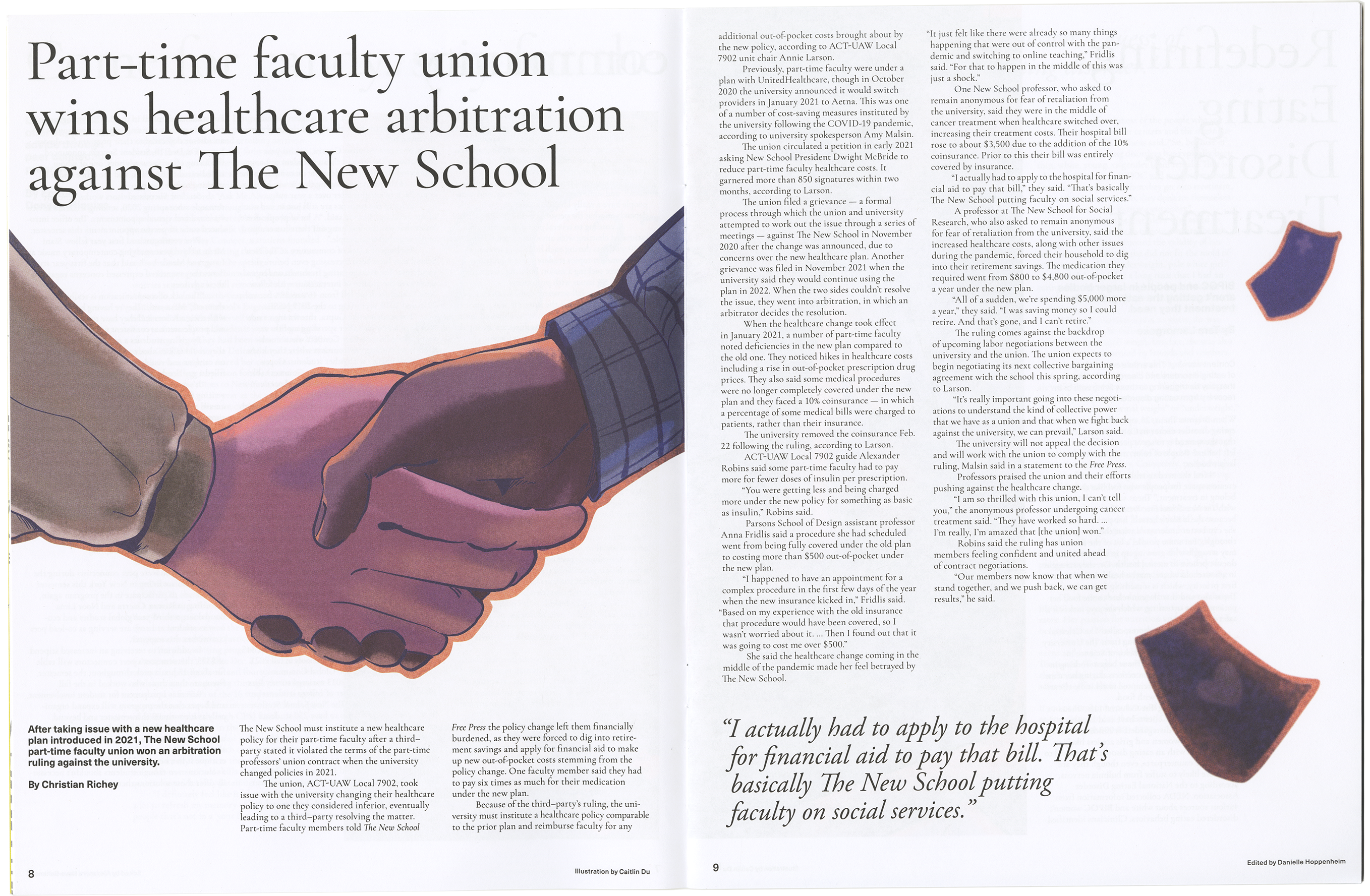 The ideas around Entomophagy – the practice of eating bugs – tend to be erroneous and misinformed. This publication, containing interviews with chefs, data graphics and ads in support of introducing insects into people's diet, challenges the misconceptions around this ancient practice and starts a conversation around a more sustainable future for food. It avoids photography making it more accessible for people, and uses a unique visual language and typographic style that is fun, experimental and slighly bizarre, to better match the nature of its content.